Dear friend,

Every third Sunday of each month we host an informal educational series called, "Home Health Made Easy". This series is designed to demonstrate simple ideas and tools you can use at home to improve your life and those around you.

Sunday – July 21st!
Home Health Made Easy Workshop
Workshops are
FREE!
2:00 – 4:00 pm
Gratitude Offerings Accepted
INFINITE U Morsels
NEWS U Can Use
Functional Medicine Blood Chemistry Analysis
We will resume this month with an informative discussion on how you can determine your level of health without guessing, crystal balls, invasive examinations or a wheel barrel full of money!
As we mentioned, this method is definitive, simple, and chances are you have already experienced this method many times already. What we are talking about is a globally accepted practice that you can now have access to for yourself or your PEEPS. This method will provide you with the important information you need to make the right decisions to improve your health. Does this sound interesting to you? So, what is the method we are talking about?
Functional Medicine Blood Chemistry Analysis
FM Blood Chemistry Analysis is one of the most important assessment tools for the identification of functional disorders and dis-ease prevention.
It starts with two vials of blood drawn by a licensed network lab in your area. The Blood Chemistry and CDC (Complete Blood Count) are true indicators of your current level of health. The results of over 50 tests that will be performed on the blood sample provided can highlight and prioritize your map to better health without the guess work.
Using the results of the tests performed you will be able to see, by the reports we generate, where possible dysfunction lie.
Here are a few examples.
Digestion

Adequate detoxification and elimination

Optimal nutrient levels

Blood sugar levels

Adrenals

Thyroid

Inflammation

Immune system

and more!
What makes Functional Medicine blood analysis different from the blood work you have had before?
The difference with FM blood analysis is that it focuses on the normal range as well as the out of range markers. FM blood analysis, at its foundation, is a direct measurement of the body in which to assess your current comprehensive wellness level.

During this workshop, we will discuss the benefits of this form of testing for you and your PEEPS. We will also show examples of the reports you will receive and answer your questions.

This is a new service we are offering at an introductory price. This service is available to all PMA – Pastoral Medical Association members that live in the United States.

If you are interested in this service, but are unable to attend the workshop, send an email to info@loveofearth.com with "FM Blood Info" in the subject line. We will send you information about becoming a PMA member (FREE) and our FM Blood Chemical Analysis service with sample reports. You can live anywhere in the Unided States to take advantage of this service. If you are a natural health practitioner and would like to offer this service to your PEEPS, please mention that in your email so we may send you additional information.

NOTE: Anyone showing identified critical health markers in the lab results will be advised to contact their medical physician immediately. We are not licensed medical doctors and will refer to a licensed physician when results mandate.

The format of our third Sunday workshops vary to induce the maximum amount of learning with the highest amount of fun!

Open to all that are seeking ways to improve their own lives, as well as, health educators seeking to assist others.

Inform. Engage. Electrify.
Kick "Fun" into Health!
Join Us!


How's Your Summer? Are you feeling drained by the heat?
Wouldn't you like to take advantage of the heat and shed a few pounds by detoxing your body without losing your "get up and go"?
We have a fabulous solution!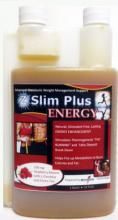 Z Slim Plus is a truly amazing 100% All Natural product that supports balanced metabolism. It will not only help you with weight management, but the "Plus" means improved ENERGY!

Click on the image above to learn more!


The foundation of improving your health is built on superior nutrition.
How do your current supplements compare?
Humic and Fulvic are "The Gift" from Mother Earth!
If thoughts of activity in the sun cause an automatic reaction of stress or anxiety, don't worry!
When the body is not supplied with the essential building blocks to function optimally under extreme conditions, how you handle that condition will be greatly degraded.
You won't be able to function gracefully in extreme heat any better than your car could drive across the desert with a plugged radiator. All body systems have to be functioning ideally for the body to operate in a harsh environment.
One of the most important functions of a healthy body is to take in nutrition and expel waste. If there are systems performing nominally, that stress will cascade throughout the body.
How can you correct this and slow the cascade of stress throughout the body? Glad you asked!
There are two things your body needs at all times.
1. Clean pure non-chlorinated water.
2. Superior "cell ready" organic nutrition
In my many years of research and practical experience I have found the nutrition supplied by Mother Earth Labs products to be superior in every way. Not only in the nutrition and energy they deliver immediately to body, without "work" (the body does not have to convert it to be able to use it), they also greatly reduce the stress on my wallet!
If you haven't tried them, you and your body are really missing out! These products based on Fulvic, "the spark of life" and Humic provide all the Vitamins, Over 74+ Minerals, 18 Amino Acids and other elements our body need in their ionic form, cell ready! Fulvic charges the cell membrane allowing the ionic minerals and nutrients in while releasing toxins and waste. This action occurs in every cell! Clean out, energize and power up your cells and you will glide through summer wishing it would never end!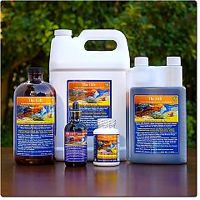 Call, email, or stop by, we can show you how to re-ignite the spark. We have fabulous ways to help de-frazzle the stress, manage the pain, rebuild the body, and kick in the old gray cells. Life is all about living the fabulous dream of the Extraordinary life!

It is time to dream a new dream! Learn how to see the Joy that is all around you everyday.
Get started today! What are you waiting for?
Are you planning to attend our Sunday Home Health Made Easy Workshop?
1. Please RSVP to info@loveofearth.com with "Sunday" as the subject. We would really appreciate it as we have some special things planned.

2. Essential Oil Recipe Challenge – Do you have a favorite side dish, dip, or dessert that you make using essential oils? If you will make up your favorite and bring it on Sunday we will have a taste contest! The winning recipe will be used in next months newsletter (that is if you are willing to share) and receive a great prize.

Don't have a favorite recipe that uses essential oils? Make up your favorite side dish, dip or dessert and bring it along, we may be able to enhance it with an essential oil. It will make a great discussion for sure!

Join in the fun and learn something new at the same time!


Ways to stay cool and healthy!
Coconut Watermelon Breeze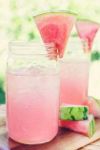 Ingredients:
3 cups of chilled cubed Watermelon

1 cup of Coconut water

Squeeze of Lime

Ice

Sprig of Mint
Throw it all in a blender and blend until smooth. Enjoy!

Find more fabulous recipes and ideas at: rawforbeauty.com
*******
Essential Oil Corner
Use your favorite EO Brand!
The point is to use them!
Lime Chicken + Quinoa Salad with Roasted Chiles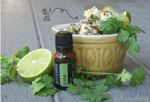 Enjoy this deceptively DELICIOUS + Super-healthy salad to support your Health Goals.

Ingredients:
8 ozs poblano chile peppers, banana chile peppers, and/or red sweet peppers

1 cup quinoa

1 cup water

Juice of 1 lime

2-3 drops of Lime essential oil

2 tablespoons olive oil

2 cloves garlic, minced

1/4 tsp. salt

1/4 tsp. ground black pepper

2 large chicken breasts (cooked)

1/2 cup coarsely chopped fresh cilantro

1/2 cup sliced green onions (4)
Directions:
1. Preheat oven to 425. Line a baking sheet with foil. set aside. Halve peppers lengthwise. Remove stems, seeds and membranes. Place peppers in a preheated oven for 20-25 min. or until the skins are blistered and dark. Carefully fold foil up and around pepper halves to enclose; let stand about 15 minutes. Use a sharp knife to loosen the edges of the skins; gently and slowly pull off the skin in strips. Discard skins. Cut peppers into bite-size strips. Set aside.

2. In a fine-mesh sieve thoroughly rinse the quinoa in cold water. In a medium saucepan combine quinoa and the 1 cup of water. Bring to boiling; reduce heat. Simmer, covered, for 25 minutes. Remove from heat. Uncover and let stand about 30 minutes.

3. For dressing, in a small screw-top jar combine lime juice, lime essential oil, olive oil, garlic, salt, and black pepper. Cover and shake well to combine.

4. In a large bowl combine roasted pepper strips, quinoa, chicken, cilantro, and green onion. Drizzle the dressing and toss to combine. Line serving plates with lettuce. Top with quinoa mixture. Serve salad at room temperature. Makes 4-5 main-dish servings.

Shared from:
http://www.sharedoterra.com
*******


Mother Earth Labs, Inc.
Fulvic Minerals
Super Concentrate 400X
The most concentrated (400,000 ppm) Fulvic Organic, Ionic Mineral Product on the Market today!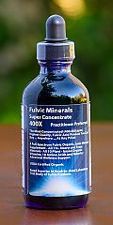 Add Fulvic 400X to your non-chlorinated bottle of water and drink it throughout the day.
PLUS a Potent Fulvic-based essential macro and trace mineral support group including extra Magnesium, Calcium, Vitamin D, Boron, Phosphorus, Manganese, Potassium, Zinc, Selenium, and others have been added to provide more of the key minerals that support optimum health!
MEL 400X – 4 oz $39.95