Dear friend,

Every third Sunday of each month we host an informal educational series called, "Home Health Made Easy". This series is designed to demonstrate simple ideas and tools you can use at home to improve your life and those around you.
This Sunday – June 16th!
Home Health Made Easy Workshop
POSTPONED! for Father's Day!
This month let's all take a break and join our family to celabrate Father's Day!
We will resume next month with an informative discussion on how you can determine your level of health without guessing, crystal balls, invasive examinations or a wheel barrel full of money!
This method is definitive and simple. Whether you want to gain insight into your own health, or offer this option to your PEEPS. This method will provide you the important information you need to make the right decisions on how to improve your health. Sounds interesting right? Well, stay tuned!
The format of our third Sunday workshops vary to induce the maximum amount of learning with the highest amount of fun!
Open to all that are seeking ways to improve their own lives, as well as health educators seeking to assist others.
Inform. Engage. Electrify.
Kick "Fun" into Health!
Join Us!
Summer is almost here, are you ready?
Are you affected by heat? When you think of the hot summer days that are just around the corner, do your thoughts turn to outdoor fun in the sun, sleeping in a hammock in the shade, or hiding in an air conditioned room infront of the television?
If thoughts of activity in the sun cause an automatic reaction of stress or anxiety, don't worry!
When the body is not supplied with the essential building blocks to function optimally under extreme conditions, how you handle that condition will be greatly degraded.
You won't be able to function gracefully in extreme heat any better than your car could drive across the desert with a plugged radiator. All body systems have to be functioning ideally for the body to operate in a harsh environment.
One of the most imporatant functions of a healthy body is to take in nutrition and expell waste. If there are systems performing nominally, that stress will cascade throughout the body and to other systems.
How can you correct this and slow the cascade of stress throughout the body? Glad you asked!
There are two things your body needs at all times.
1. Clean pure non-chlorinated water.
2. Superior "cell ready" organic nutrition
In my many years of research and practical experience I have found the nutrition supplied by Mother Earth Labs products to be superior in every way. Not only in the nutrition and energy they deliver immediately to body, without "work" (the body does not have to convert it to be able to use it), they also greatly reduce the stress on my wallet!
If you haven't tried them, you and your body are really missing out! These products based on Fulvic, "the spark of life" and Humic provide all the Vitamins, Over 74+ Minerals, 18 Amino Acids and other elements our body need in their ionic form, cell ready! Fulvic charges the cell membrane allowing the ionic minerals and nutriants in while releasing toxins and waste. This action occurs in every cell!
Humic and Fulvic are "The Gift"
from Mother Earth!
Clean out, energize and power up your cells and you will glide through summer wishing it would never end!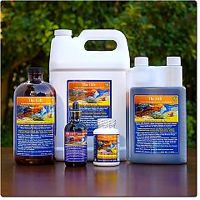 Call, email, or stop by, we can show you how to re-ignite the spark. We have fabulous ways to help de-frazzle the stress, manage the pain, rebuild the body, and kick in the old gray cells. Life is all about living the fabulous dream of the Extraordinary life!
It is time to dream a new dream! Learn how to see the Joy that is all around you everyday.


BioMat Basics!
When you do get out there and get busy with your summer activities, why suffer with the aftermath of sore, achy muscles? With its healing NEGATIVE IONS, AMETHYST CRYSTALS, and penetrating FAR INFRARED warmth, our
BioMat
will have you back in action and feeling great in no time!
Come in for a session or ask about how you can own one for your very own!
Get started today! What are you waiting for?
doTERRA's CPTG Lemon Essential Oil
Did you know that Lemon essential oil can…
Love Your Luster!
Bring your furniture back to life with lemon oil! Just add a few drops of lemon oil to olive oil for a non-toxic furniture polish. Lemon oil leaves a beautiful shine, prevents fine wood finishes from drying out, and replaces lost moisture in antique woods as it penetrates worn finishes.
Pep Up Your Entrees.
With lemon oil, there are countless ways to make the bland zippy, or the blah peppy: Roasted salmon & asparagus with lemon oil, Linguine & shrimp with lemon oil, Lemon oil drizzled over vegetables (especially broccoli), Lemon garlic shrimp …or to add a fresh kick to an already great salad.
Honeylicious Hair Highlights ..Chemical Free.
Skip the expensive salon highlight treatment and use lemon oil to create your own hair hightlights. Just go in the sun after using with your hair product, and it will lighten your hair. Be careful, it works really well!
Halt the Nervous Nellie.
When combined with Lavendar oil and diffused into a room, you'll find you feel less anxious, in a better mood, more even keeled, and well …linear.
Come in today and find out more!
Lemon EO 15 ml – $13.33
doTERRA Intro Kit -$26.67
(includes 5ml each: Lemon, Lavendar, Peppermint, and CD & booklet)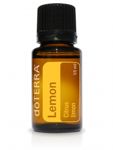 Excerpt from:
doterraeveryday.com
"101 Uses for the Intro Kit&quot
*******
Mother Earth Labs, Inc.
Fulvic Minerals
Super Concentrate 400X
The most concentrated (400,000 ppm) Fulvic Organic, Ionic Mineral Product on the Market today!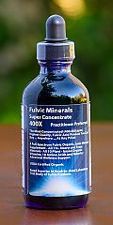 Add Fulvic 400X to your non-chorinated bottle of water and drink it throughout the day.
PLUS
a Potent Fulvic-based essential macro and trace mineral support group including extra Magnesium, Calcium, Vitamin D, Boron, Phosphorus, Manganese, Potassium, Zinc, Selenium, and others have been added to provide mor of the key minerals that support optimum health.
MEL 400X – 4 oz $39.95

******

BioMat Pro Set




Experience a Quantum Daily Tune-Up!